Frances, just graduating college, loses her boyfriend and then her family, as her parents split up and nearly disown Frances's sister over her choice of fiance.
Yasha, just graduating high school, loses his single father when he dies of heart trouble while the two are traveling overseas.
Frances and Yasha are unknown to each other, but both wind up on an island in Lofoten, a small string of islands off the coast of Norway, nearly a hundred miles north of the arctic circle. Frances travels there for a summer artists colony opportunity she resurrects from her email trash folder. Yasha arrives to bury his father "at the top of the world," away from civilization, following his last wishes.
The Sunlit Night is a novel that beautifully weaves together these two characters' stories as they are stripped of the circumstances and context that define them and then as they feel their way forward toward reestablishing their sense of identity and direction. This self-discovery takes place among strangers, in a lonely land where the sun never sets.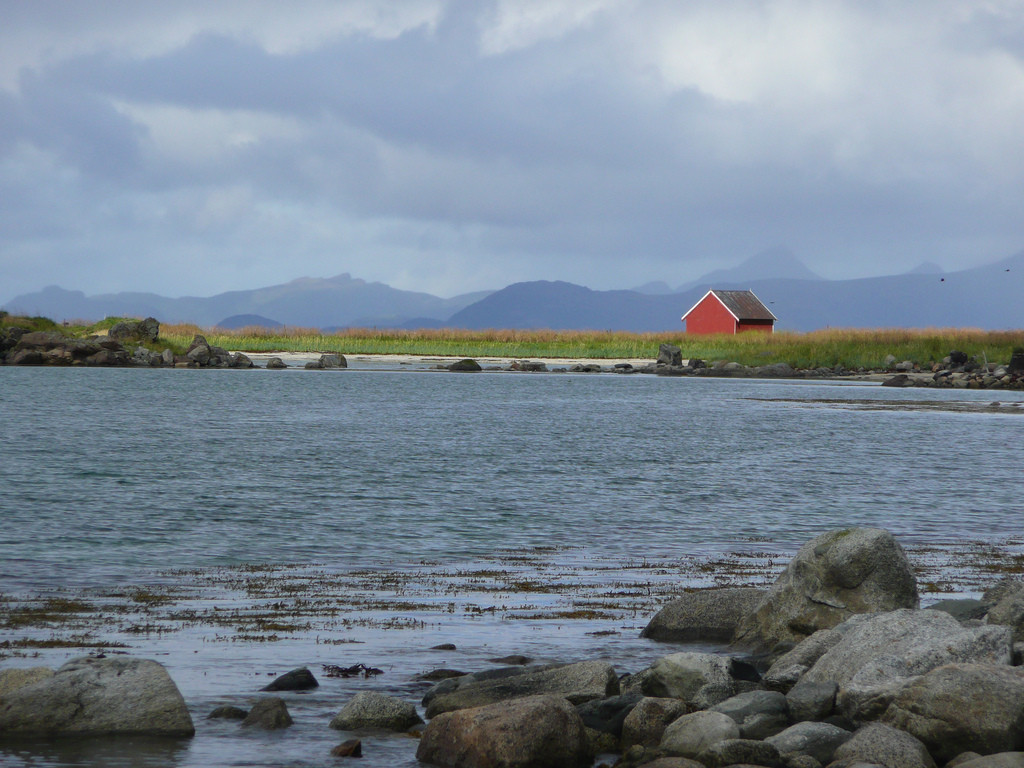 Frances tells her own story, while Yasha's is told through narration. Their stories come through in lyrical yet matter-of-fact language. We watch them act without grand gestures. We hear them think their confused, unstructured, difficult thoughts. The effect is that we come to know Frances and Yasha clearly while they still feel hesitant and dispersed.